WebAssign is a flexible platform that enables you to customize the student experience to make cheating far more difficult than traditional paper and pen homework assessments. In this guide, we present a number of options to prevent students from comparing answers, using outside resources, and looking up answers, as well as how to check for signs of cheating in the classroom.
Best Practices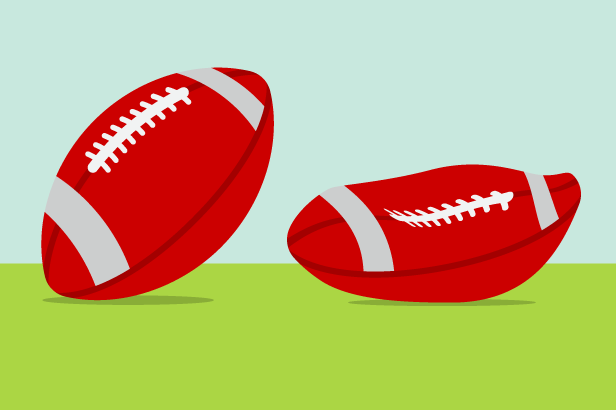 Below is a list of techniques to discourage student cheating when using WebAssign. However, we do not necessarily recommend putting all of these practices into place simultaneously. We believe there is some value in giving students space to learn through collaboration and practice problems, and you will know best which methods are most effective and necessary in your own classroom.
For example, for day-to-day homework assignments you may want to use only randomized questions and/or question pools to prevent cheating, but also check for signs of cheating on a regular basis. Or if you have already experienced cheating issues with a group of students, you may decide to increase the levels of security by examining time stamps in the logs and comparing responses data or disabling Practice Another Version. When administering a final exam, a different set of cheating prevention may be put into place such as using the LockDown Browser and a proctoring service.
Preventing Students from Comparing Answers
Use Randomized Questions
Most questions in WebAssign include randomizations that show different values to each student and consequently each question will have a different numerical solution. If a problem does not include any randomizations, it is denoted as a comment under the question while adding it within the Question Browser.
Use Question Pools
Question pools introduce additional randomization beyond question variable randomization, by enabling every student to receive a varied question set. You can create a larger subset of questions, and then set a fixed number of questions from that pool to be assigned to each student at random. An infinite number of pools may be built for an assignment to increase the level of randomization, while still enabling you to retain ultimate control over the assignment. To ensure you can easily pool questions of similar difficulty, statistics are provided for each question of the percentage of students who got the question right on the first try. Question pools are accessed from the Question Browser within the Assignment Editor.
Randomize Question Order
WebAssign assignment settings empower you to order questions in a randomized or fixed manner. This randomization option limits the ability for students to find another student with the same set of questions and randomization to copy from.
Display Questions One at a Time
Assignment settings also enable you to show your students all questions at once, or to only display questions one at a time. Showing all questions at once can be beneficial, but presents the opportunity for students to compare assignments with others by scrolling through all questions to search for matching or similar problems. If you change the display method to show only one question at a time, it is harder to make those comparisons.
Disable Practice Another Version Until After the Due Date
Practice Another Version provides an excellent way for students to prepare for exams. Practice Another Version will exclude a student's own randomization, but enables students to view more randomizations of the problem that could potentially be shared with classmates who have the same value. You can disable this feature until after the due date, permitting students additional practice without the ability to cheat on the assignment.
If you want to provide students with additional practice before the assignment is due, you can still deter abuse of the tool by enabling this feature only after a few submissions. You can also enable conditional points so that students lose a percentage of points for using more than a few submissions. You also have the ability to enable or disable this feature for specific questions.
Accessing These Cheating Prevention Tools
You can access the majority of these features by opening the Assignment Editor, and then clicking Edit Settings. We recommend you save your settings as a new assignment template.
Limiting Answer Lookup
Use New Questions From Term to Term
To prevent students who have previously taken a course from sharing testing information with current students, you can take advantage of the huge volume of questions that come with textbooks in WebAssign and build an updated version of the assessment.
WebAssign also offers free additional test bank questions for many subject areas. Contact a sales representative to see if you are eligible for these additional questions.
Hide Question Name from Students
The question name is a string of characters that indicate its location in the textbook. Savvy students may decipher this information and compare the question with the solution from a solutions manual, but hiding the name deters this practice. Additionally, this student strategy will have limited effectiveness for many questions due to randomization of variables.
Turn off Randomized Text Highlighting
Turning off highlighting on randomized text makes it harder for students to compare differences between questions with each other. This randomization may be a numberic value or any other word within the problem.
Accessing These Cheating Prevention Tools
You can access these settings by visiting the Home page, clicking Edit Class Settings, and moving to the Advanced Options tab.
Preventing Usage of Outside Resources
Use a Secure Environment
Ensure that students work only from designated environments by adding restrictions to assignments that allow or disallow specific IP addresses. You can also password protect an assignment, and distribute the password at the beginning of the assignment. You can change the password after students have begun the assignment, to prevent students from leaving the testing environment and then accessing the questions from another location.
Use LockDown Browser
You can restrict the computer activities of your students while they are working on a test by requiring that the assignment be opened with LockDown Browser. While an assignment is open in LockDown Browser, students cannot use instant messaging, search the Internet, print, copy text, or use other applications on their computer. However, this solution will not prevent students from accessing resources on their mobile devices, so a proctor may be necessary as additional security.
Use Remote Proctoring Service
If you are seeking additional security for testing where an in-person proctor is not available, consider a proctoring service that has a live proctor remotely observe test takers and their surroundings to ensure they are not using disallowed resources, such as a textbook or mobile device.
Accessing These Cheating Prevention Tools
You can access these restrictions by visiting the Schedule page, clicking the Actions Menu next to the assignment, and clicking Edit Restrictions.
Checking for Cheating
Letting students know you are putting measures in place to encourage academic honesty tends to curb cheating attempts. However, to follow up on your cheating prevention tactics, WebAssign's log files provide very specific information for instructors on how students have completed an assignment. Log files contain IP information to show from where an assignment was downloaded and submitted, and also timestamps each submission.
Log files may be compared side-by-side for similarities. For additional information when more investigation is in order, you can compare responses data from students, to see if correct/incorrect responses match in patterns that resemble cheating students.